the station
villard reculas
Villard Reculas
is located in the heart of the Massif of the Grandes Rousses. Seven communes of Oisans, Alpe d'Huez, Auris, La Garde, Le Freney d'Oisans, Oz en Oisans, Vaujany and Villard Reculas make up the Alpe d'Huez Ski Area.
A short history of the village
Villard Reculas has 62 inhabitants called the Villarais. The village is located in the western part of the foothills of the Grandes Rousses on a terrace facing southwest and 700 meters above the plain of Bourg d'Oisans. This mountainous commune almost disappeared because of its isolation which accelerated the rural exodus in the 70s. Until 1982, the only access to the village was the small perilous road (on which avalanches and landslides were common) which linked it to the village of Huez four kilometres away.
Before the arrival of winter sports, the essential activities of this village were traditional mountain mixed farming, livestock farming and peddling. The population therefore resides on the assured junction with the ski area of Alpe d'Huez since 1946. This area has undergone various changes since then: ski lifts, the "ratrac" path, fixed grip chairlifts, detachable chairlifts, snow cannons ... However, what really saved it from becoming totally isolated is the new road coming from Allemont.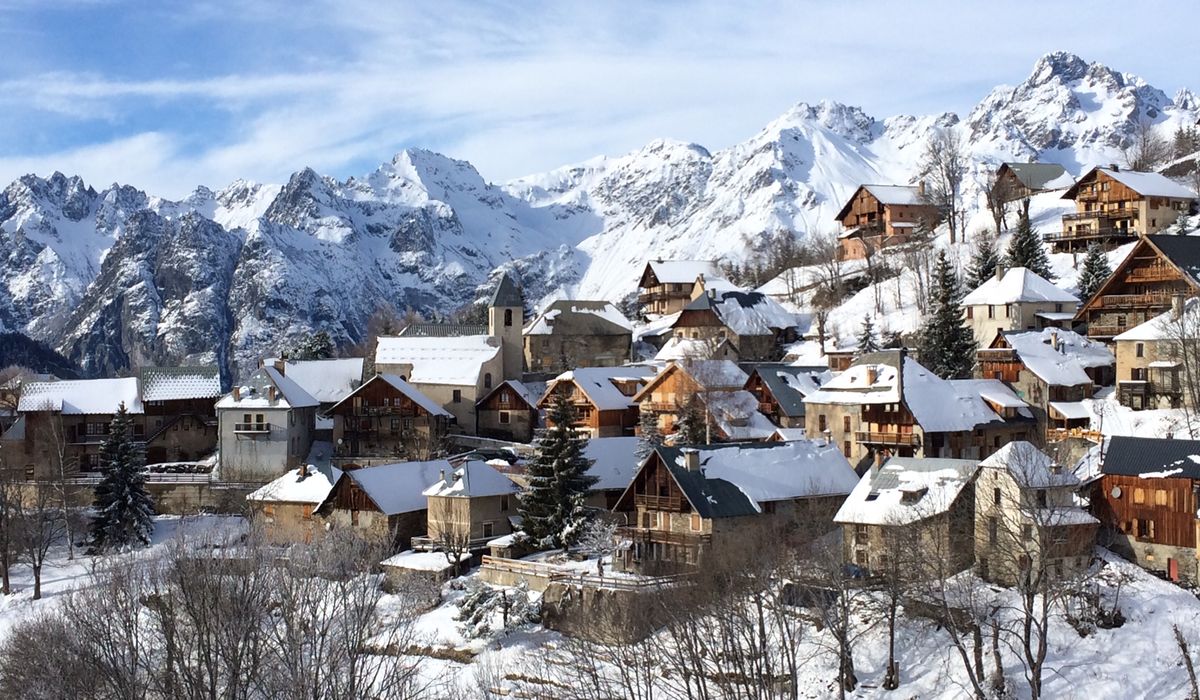 As you will see on arrival, Villard Reculas has many advantages:
a breathtaking panoramic view of the high peaks of the Oisans,
a relatively dry climate and generous sunshine thanks to its balcony position at an altitude of 1550 metres.
Forests and mountain pastures allow many walks in summer and winter.
Its central position allows easy access to the most beautiful part of the huge Alpe d'Huez ski area. The north-west exposure of the slopes ensures quality snow and sunshine. The proximity of Grenoble which is less than an hour away is a major attraction. The other asset and by no means the least important is the quality of its chalet accomodation which gives the resort a human dimension.